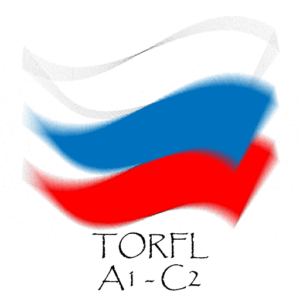 The Test of Russian as a foreign language (TORFL) is a contemporary test of Russian language for foreign citizens compliant with the best European quality standards. Testing system developed by Russian language methodologists to objectively assess language skills and, also, it supervised by the Russian Ministry of Education and Science. Thus, employers in Russia and international companies outside Russia can make a decision about an applicant's ability to fill a certain post based on the test results.
TORFL certificate is internationally recognized proof of individual's Russian language proficiency level. The TORFL is included in the Association of Language Testers in Europe (ALTE). Levels of proficiency in Russian as a foreign language have been harmonized with those used for other languages through the Common European Framework of Reference for Languages (CERF).
Who can administer TORFL?
Only educational institutions accredited by the Russian government can administer this test. 
What Does the Test Consist of?
Each test level contains five subtests:
– Vocabulary, grammar
– Reading
– Listening comprehension
– Writing
– Speaking.
The length of the test amounts to 3.5 hours or more, depending on the level.
More about structure and payment
The TORFL comprises 5 parts examining language competencies in different fields of language use: Writing, Lexis/ Grammar, Reading, Listening, and Speaking. All five competencies are equally weighted – 20% each. 
It consists of 6 different levels: from Elementary level (A1) up to the 4th Level Certificate (C2): 
Certificate in TORFL Elementary (A1) confirms that you can be successful in simplest communicative needs for social, welfare and educational and professional spheres of communication according the standard of Russian as a foreign language. However, the elementary competence in Russian as a foreign language is not enough to study at the Russian educational institutions. 
Certificate in TORFL Basic (A2) confirms that individual can be successful in simplest social and cultural communication. 
Level B1 confirms ability to succeed in everyday, educational and professional communication. TORFL 1 Certificate gives international applicants access to Russian higher education. However if test takers choose to continue their education in college, their will have to complete an extra section which will test abilities to achieve minimum communicative objectives in the student's area of professional/academic communication. 
Certification Level 2 (B2) confirms a relatively high level of communicative competence in all communicative contexts. The second level of competence in Russian as a foreign language is required for receiving bachelor's or master's degrees at the Russian institutions (except for bachelor's or master's degree in philology). 
Certification Level 3 (C1) is evidence of high level of language competence in all communicative contexts, it allows individuals to conduct language-related professional activity in Russian (e.g. Linguistics, Translation, Editing, Journalism, International Relations, Business Management). This Certificate is a necessity for receiving a Bachelor's degree in philology. 
Certification Level 4 (C2) reflects that language competence is close to educated native speaker knowledge of the language. This Certificate is a necessity for receiving a Master's degree in philology. 

A TORFL test centre sets the fee (200 euro) and test schedule.
Results
Upon successful passing of the testing an internationally recognised certificate is issued. TORFL representatives deliver test materials to the TORFL centres outside Russia, conduct the test (paper- or computer-based), collect the answers and take them away for checking. The Centre then prepares and issues the certificates to those who have passed the test (10 days is the maximum period for issuing a certificate, but the testing organizations seek to do this faster).
There are three pass grades: A, B and C and certificates are awarded to all successful candidates.

The minimum success score is 66 in each subtest. If you have a less than minimum TORFL score in a subtest, you can retake it for an extra charge amounting to 50 percent of the TRKI/TORFL fee.
How Long Is TORFL Certificate Valid for?
It is indefinite, unlike other language proficiency certificates. Each TORFL certificate has a unique number which is entered into a single data base. The database allows for certificate authenticity check and replacement if it has been lost.